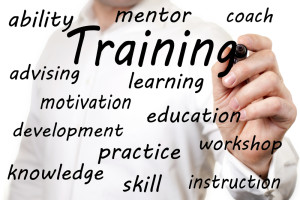 Iris Britt Consulting, LLC brings over 25 years of in-depth experience in federal market business development and proposal process training. The best proposals function as part of an integrated business development effort, one that moves seamlessly from early contact with the customer to a formal document that confirms everything they need to know to select a winner. A successful proposal team must have a well-defined process to consistently submit clear and compliant proposals.
Participants receive professional instruction and hands-on practice. Training includes background instruction in evaluation processes and regulations and real-life simulations of the proposal development process from opportunity assessment to post-submittal actions identified below.
Long-Term Positioning
Opportunity Assessment
Capture Team Development
Pre-proposal Planning
Proposal Development
Post-Submittal Activities
To increase your proposal team's knowledge and improve your company or agency's win rate potential, contact Iris Britt Consulting, LLC for customized training services.